Shamanic Healing Appointments with Norah de Barra
If you are looking for a shamanic healing, you may contact me with your intention for the healing. What is it that you want to change in your life? What do you want to let go of? What would you like to call in? Intention drives the work.  
I have assisted people with:

Depression / feeling stuck

Anxiety

Healing the effects of trauma and abuse

Breaking a cycle of repetitive unhealthy patterns

Retrieving 'lost' parts of themselves

Relationship difficulties

Cutting ties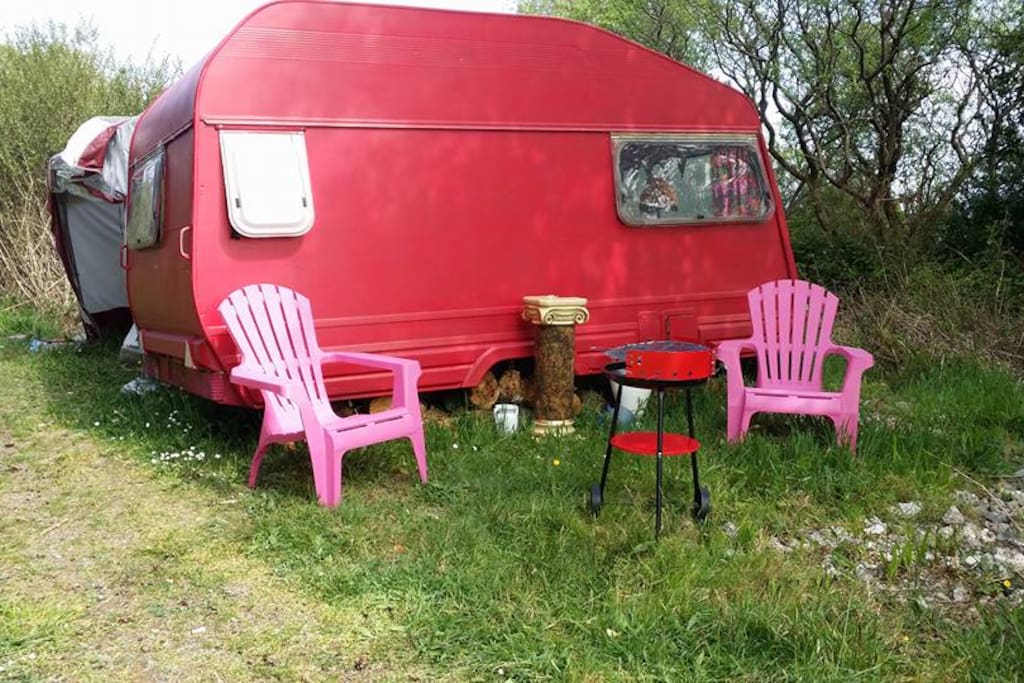 Spirit of the Rose Caravan
Castletown-Bearhaven, County Cork, Ireland
Vintage caravan with two single beds, located on private land. Land is quite wild with goats and cats. Self-catering only. Caravan is clean, well kept (but with some imperfections). Solar lighting...
Shamanic Journey Training Course
5 week one-to-one training Course

The Shamanic Journey forms the basis of all Shamanic work. Learn how to confidently undertake the Shamanic Journey to obtain guidance and advice from the spirit world.
This is a life changing self-empowering method!
Stay in a Vintage Caravan on Beara
Available to rent, 2 nights minimum stay. Off-grid 2 berth caravan. Close to stone beach and the Beara Way trekking route. Suitable for those who need time-out on the land, re-wilding the soul.
The word shamanism was coined by an anthropologist in order to describe a common method of spiritual work that has been identified amongst indigenous people the world over.
Shamans are people who have a relationship with the spirit world and commune with it in order to benefit others and their community.  Shamans are viewed by their community as having influence in the spirit world to be able to effect change in the lives of people.
Shamanism is a method of Spiritual ecology: reverence for and spiritual communication with the other beings of the earth and with the planet itself.
Can be redeemed for Skype appointments, Training courses and other one-to-one appointments.
Can be made out for any amount.